Filter Reviews
Fit
Color
Size
Heel
Comfort
Leather
Material
Arch
Quality
Look
Feel
Booties
...
Style
Support
Boots
Clogs
Break
Shoes
Ankle
Work
Pair
Brand
Dansko
Danskos
5.0 star rating

4.0 star rating

3.0 star rating

2.0 star rating

1.0 star rating
Highly Recommend
Review by Jvon D. on 10 Jun 2020
review stating Highly Recommend
Love love love! Great ankle support. I wear on long 12hr nursing shifts, but want to wear them everywhere! I may need to buy another pair. Highly recommend.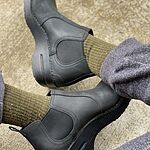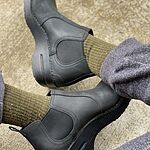 My perfect shoe
Review by Donna on 5 Feb 2020
review stating My perfect shoe
These have been my go-to shoes from the moment they arrived. I ordered my typical Dansko size and they fit as expected. These shoes fit my feet perfectly. They provide substantial support and keep my feet and legs from feeling fatigued all day long. I wish the brown color was still available; so much so I'm considering buying a second pair for when these become extinct as well. These would be so cute in a gray color - hint hint!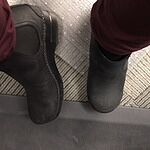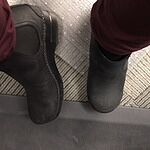 Alexandra
5.0 star rating
IN LOVE
Review by Alexandra on 5 Feb 2020
review stating IN LOVE
Hoped these would come back in stock and I'm so glad they did! Not only did they arrive on the date the were scheduled to ship (awesome surprise!), but they are now my favorite (work) shoes!

I've worn them on three different shifts now and they are so comfortable to walk in. I was skeptical about the rocker bottoms being anything noteworthy, but I was so wrong! The stress it relieves on your stride is instantly noticeable. They are super well-made and the material feels sturdy and durable!

Ready to put them to the test!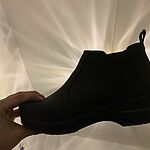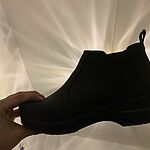 Amazing
Review by Kristi on 16 Jan 2021
review stating Amazing
So comfy, super cute, best shoes ever❤️
Attractive. Great support. I just
Review by Susan on 13 Jan 2021
review stating Attractive. Great support. I just
Attractive. Great support. I just miss the old Vibram sole which is no longer available. That would have made the boot just about perfect. The flexibility of the Vibram sole raised the comfort level to a higher level.